TAG NFC and TAG RFID labels: discover the label of the future
Nowadays our group is able to offer you a whole range of services dedicated to the traceability of your products.
But what are the differences between Rfid and Nfc tags to build a system able to ensure traceability of information?
RFID technology (acronym for radio frequency identification) is a technology with radio frequency identification, i.e. a technology capable of storing in autonomous way data and information on real objects, using the Rfid (electronic devices inserted in the object) with fixed or portable devices, which read all data present in the rfid and then store them in memory automatically.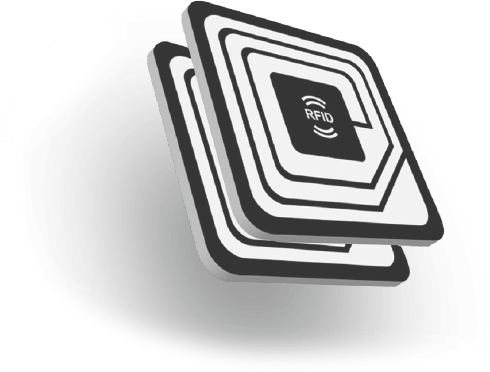 NFC (acronym for near field communication) is a technology with radio frequency identification. This technology enables to establish a "dialogue" between the consumer and the product on sale by offering to the company the opportunity to create dedicated content that can be consulted through smartphone (without specific application) and modified by the company at any time.

Dynamic QR CODE
Neri Labels has developed a content management which not only lets you make real-time updates but also generates a digital identifier and product serialisation system, in order to:

• guarantee originality
• fight counterfeiting
• provide production chain certification for blockchain
Improve the efficiency of your packaging and labels applying NFC Tag
Improving the efficiency of the packaging communication, expanding its technical contents is one of the most stimulating challenges of the last decades, during which technology made enormous steps forward, also due to new solutions, combining traditional mechanisms to new means of communication and certification of data.
The applications based on RFID and NFC have the advantage of eliminating the obligation of setting physical or visual contact between the object and the detection device, simply needing radio reading that can also be completely automated.
A complete approach to the storage and shipping logistics
The RFID technology applied to logistics allows a complete approach to the storage and shipping logistics, automatically tracking the movements through the installation of reader.
The aim is to shorten the production and shipping times, and for this reason the RFID technology is used during the production stages, reducing the errors during checking times of deliveries and stock entry.